Friday, June 1, 2018, 8:00AM
by
Aldenice
under Dog Health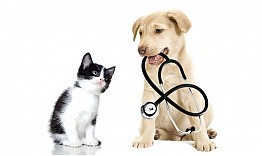 Tennis balls, sticks and steak bones may be some of your dog's favorite things. But many well-intentioned owners don't realize that these items — and other things they may typically give their dogs — can be dangerous.
Vetstreet talked with Dr. Mary Fuller, DVM, to find out what dog owners should avoid to help keep their dog safe.

Sticks
Grateful Companion Clients

Adam W. Joan did such an amazing job making our Elvis feel at home. Her experience, skill, and professionalism set our minds at ease leaving our 3-year old chihuahua-terrier rescue with
...
Read More »