Friday, June 1, 2018, 8:00AM
by
Aldenice
under Dog Health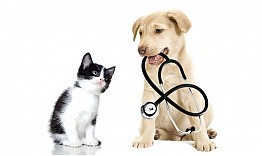 Tennis balls, sticks and steak bones may be some of your dog's favorite things. But many well-intentioned owners don't realize that these items — and other things they may typically give their dogs — can be dangerous.
Vetstreet talked with Dr. Mary Fuller, DVM, to find out what dog owners should avoid to help keep their dog safe.

Sticks
Grateful Companion Clients

I Highly recommend Grateful Companion pet care, Joan and Andre are very professional and true pet lovers who treated my dog as their own. I loved the daily photo and
...
Read More »